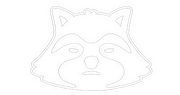 Degen $SOLanthropy
Fund Art. Create Jobs. Save the Planet.
After successfully funding a giant trash installation at the United Nation Environmental assembly, the Degenerate Trash Pandas continue to raise 1000 $SOL for the community of Kibera, the largest slum in Africa.

So far, we've raised over 900 $SOL.
That's seed funding for over 900 permanent jobs!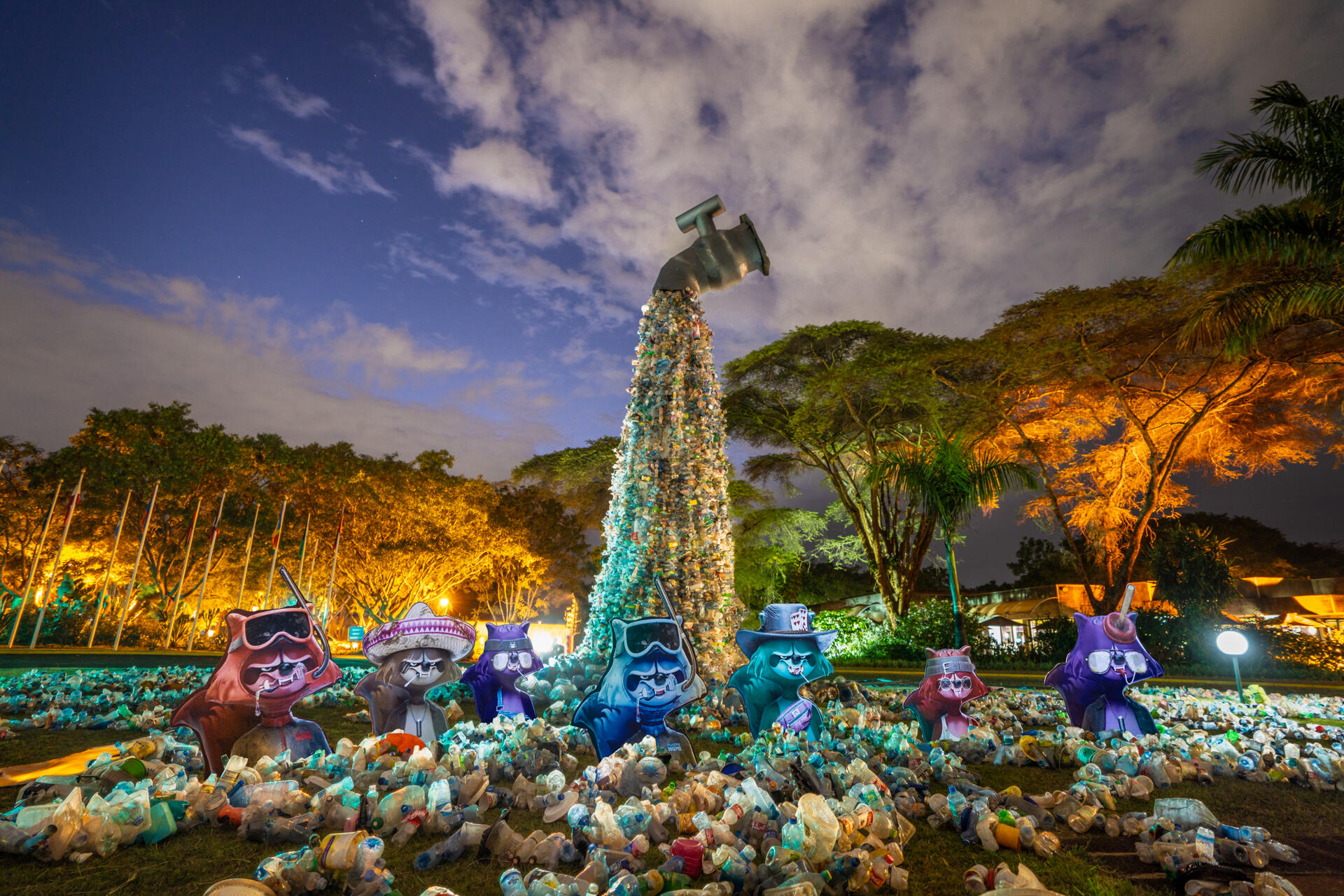 #TurnOffThePlasticTap #PandasNotPlastic
Every 1 $SOL counts as an entry. Send 10 $SOL. You have 10 entries.

(After donating, please fill out this form so we can announce the winners!)
How it works:
Every donation of 1 $SOL or over before Friday March 4th at 12NOON EST and gives you the chance to win this custom red panda by @Monoliff.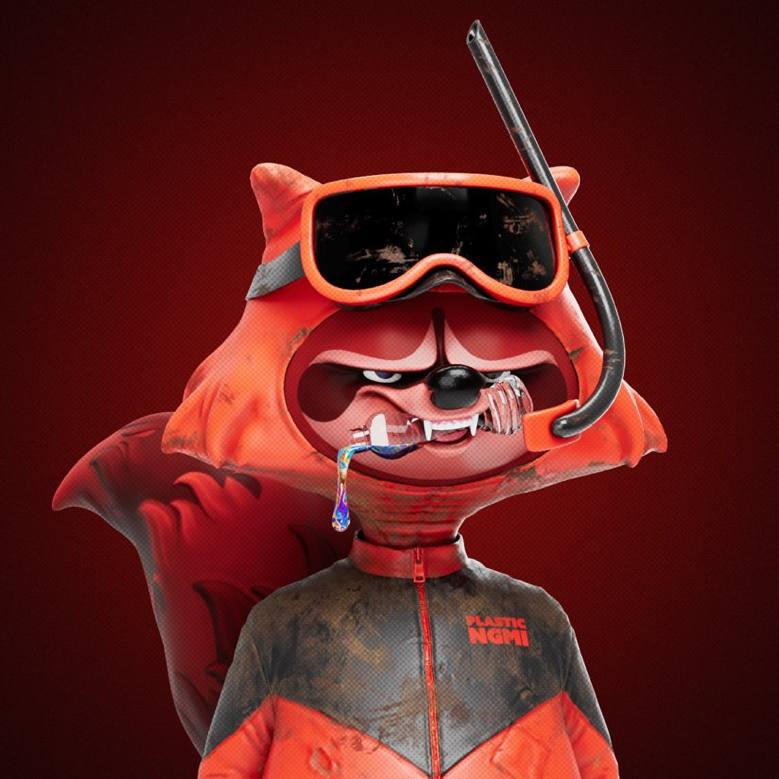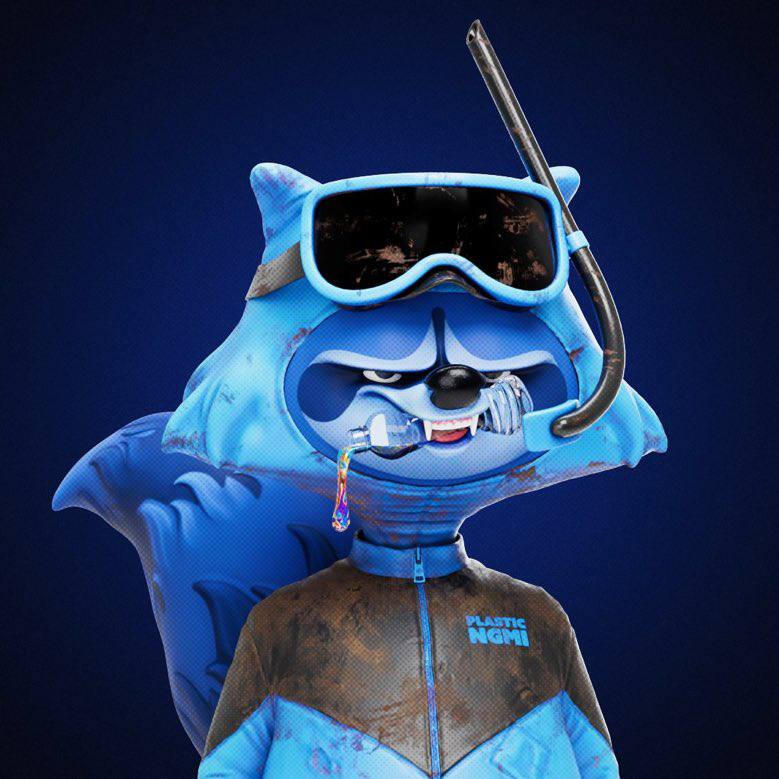 An auction will be held on Holaplex on Friday March 4th at 12NOON EST and where ou can bid on this custom blue panda by @Monoliff.
After buildout expenses, 100% of $SOL raised will be donated to the Human Needs Project - an NGO that helped to build the installation, serving the largest slum in Africa.
---
01.
The Story
Right now, delegates from 193 countries are coming together to discuss the possibility of a Global Plastics Treaty.

Doxxed Trash Panda and Activist @thevonwong had the crazy idea to build a giant 40-foot tall trash installation in front of the United Nations Environmental Assembly.

Against all odds, he was successful.

He is currently making a set of NFTs where 50% of funds raised will go directly to the fundraiser.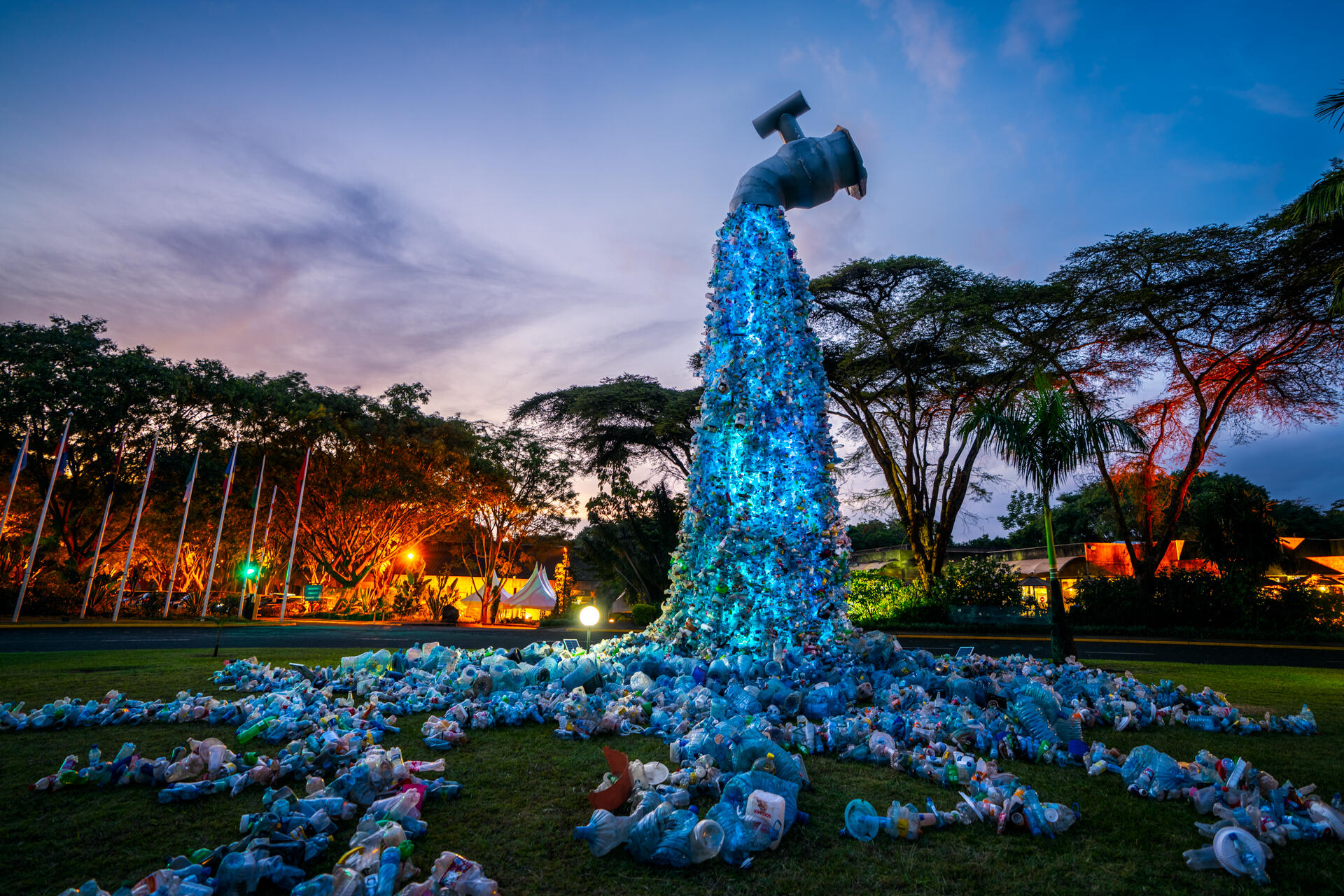 02.
The Degens
Seed funding for this project was spearheaded by epic pandas Pit and Viper out of their own pockets.

From there, the entire #Degen community pitched in for a chance to have their PFP printed out life-size and featured at the United Nations.

The winners, were:

@SolHannah77 --- #459
@shadeacademia --- #542
@nanatradesSOL --- #1754
@carleza --- #1821
@wes_crow --- #2752
Follow @EndangeredDegen and join the Degen Discord for the latest updates.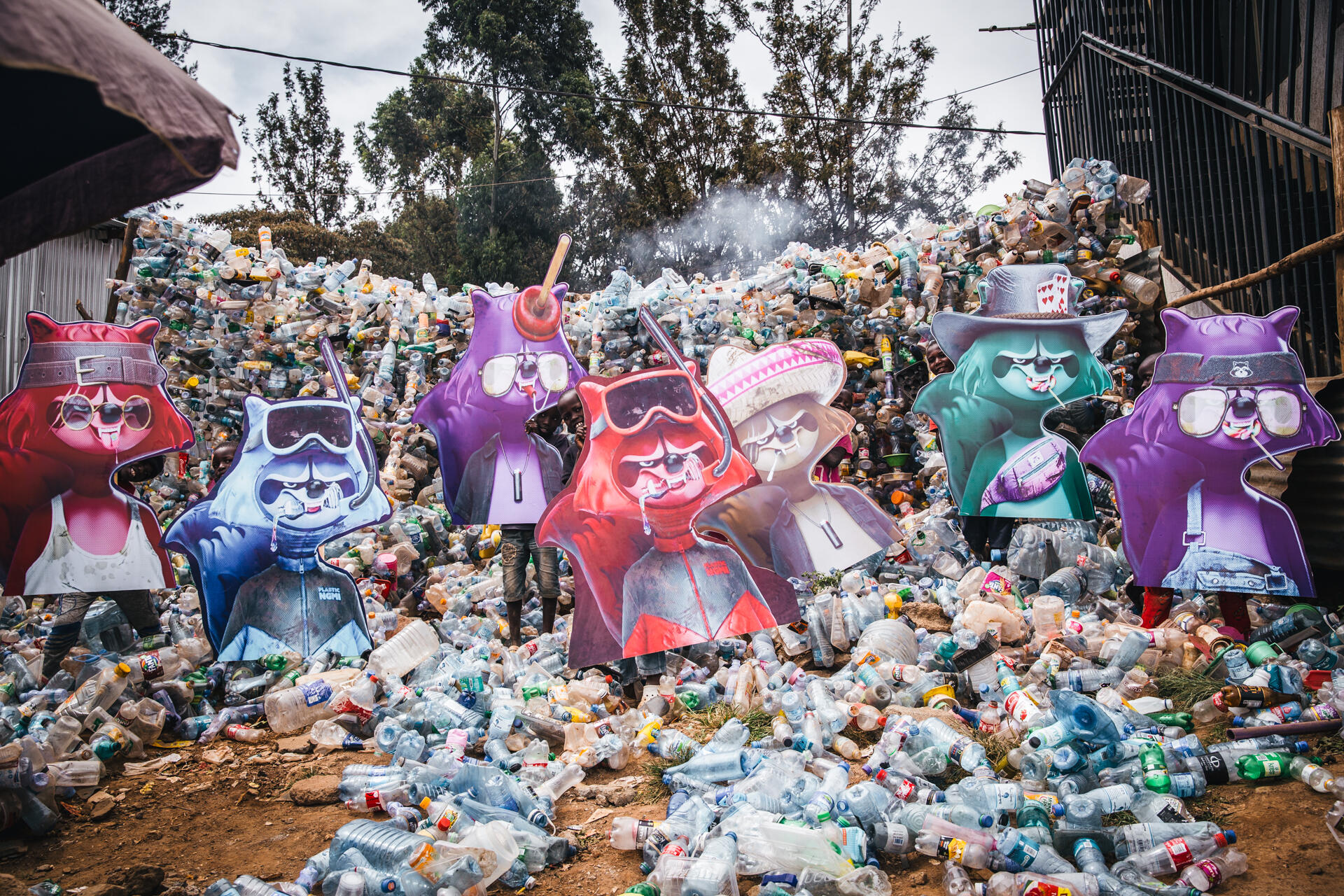 ---
03.
The NGO
The Human Needs Project is an NGO that serves the largest slum in Africa.

They helped to build the giant plastic tap from scratch, by donating their entire production team and hiring over 60 women from the local community: mothers, widows, and those affected by the pandemic.

Their goal with the fundraiser is to create 1000 jobs in the Kibera community.

These jobs will empower them to clean up their community, accelerate reuse systems, and provide microfinancing and training to help the community of 500,000 #TurnOffThePlasticTap
---
Let's start a Dumpster Fire
---
---
©EndangeredDegen. All rights reserved.